Who I Am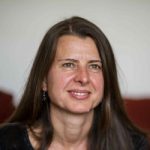 I feel deeply concerned about the state of our planet, our relationships, our politics, our communities and our organisations. I also have a deep love for Life and am therefore contributing the best I can, with skills and insights learnt along the way, to a vision of a world that works for all. I am French, grew up in Africa, settled in Scotland 20 years ago and am married to writer and activist Alastair McIntosh.
I love learning, especially if it helps me deepen my relationship with self and others. I thrive on helping people connect with themselves and one another, find clarity and empowerment, and put in place personal and organisational strategies to nurture collaborative ways of living and working.
Some projects I have worked on over the years:
Teaching on and co-ordinating a master's degree in Human Ecology at the University of Strathclyde;


Tutoring on the Training for Transformation diploma course in South Africa;

Working alongside Black and Ethnic Minority communities in Scotland to explore the meaning of empowerment;

Teaching eco-feminism in the community;

Co-organising field visits for a group of planners from the province of Papua in Indonesia to learn about grassroots empowerment;

Facilitating conversations about the future of health and social care provision in Govan;

Teaching dialogue skills to politics students engaged in hosting space for respectful dialogue about the Israel/Palestine conflict on their campus;


Helping teams from the Church of Scotland's most deprived parishes to work well together;

Participating in the creation of a global organisation for the Nonviolent Communication community entirely built on principles of collaboration and self-management.

I love the international nature of my work but am also deeply committed to Scotland which is now my home.
As much as contributing to the wellbeing of others is core to who I am, I am also experimenting with awakening, embodiment, intimacy, friendship, community, service, joy and gratitude in my own life. Dance, yoga and other forms of exercise, meditation, connection with nature and Nonviolent Communication are regular practices. I am also part of the Quaker tradition.
---
Why Work With Me
Because it's fun, deep and you're guaranteed transformation if you or your organisation commit to it. The main reason why people work with me is because they long for change, and trust they will find renewed purpose, deeper understanding of self and others, practices to transform life-alienating patterns and practical tools to nurture collaboration.
I bring a relaxed presence, vision and skillfullness to establish a safe container for exploration. Bringing about the kind of transformation
I facilitate requires an understanding of what makes most inner habits and organisational structures so crippling to the soul, and some skills, principles and processes to nurture life-giving relationships and organisations.
What I contribute to personal or organisational challenges is, I believe, both practical and visionary.
---
What People Say
---
"Your session on leadership was a very different way of approaching the subject and I felt the participants really responded to it. The way you held us as a group and as individuals, challenged us, gently, and encouraged us to exploring new ideas and ways of thinking was very powerful. Your gift for facilitating is very impressive!"
Alison Goring – Project Manager – Broadcasting, Entertainment, Cinematograph and Theatre Union, Scotland.
"Verene worked with us over two years to introduce collaborative leadership skills to local government in Indonesia. Her contribution opened new doors for people who had been traumatised by an authoritarian bureaucratic culture. Her teaching and mentoring equipped them with a deeper appreciation of the needs underpinning their own and other people's behaviour within their organisation. They found ways to better express and accommodate these needs in their daily work, as well as better accept themselves and the people around them"
Adrian Wells, Director – Seventy Three consultancy, Indonesia and UK.
"Thoughtful and thought provoking, Verene has a wonderful ability to get people to push their boundaries of trust, empathy and communication in human interactions. Verene has a deep insight into human thinking and behaviour and, in my experience, one of the very few people who can model it through her own person and facilitation. Spending time with her has always been a joyful and learning time for me."
Noel Matthias, Director – Wevolution and formally Ministries Support Officer for the Church of Scotland's Priority Area Parishes.
"Verene supported me to improve my communication when facing a very tricky situation with a Managing Board I was part of. She helped me "step out of my shoes" (my role), see the larger picture and understand how my organization's structure was affecting the interrelationships of people and how problems were stemming from that. I learnt to care for myself as well as the organisation. This is a gift I carry with me now."
Nati Beltran, Respectful Education Leader, Spain.