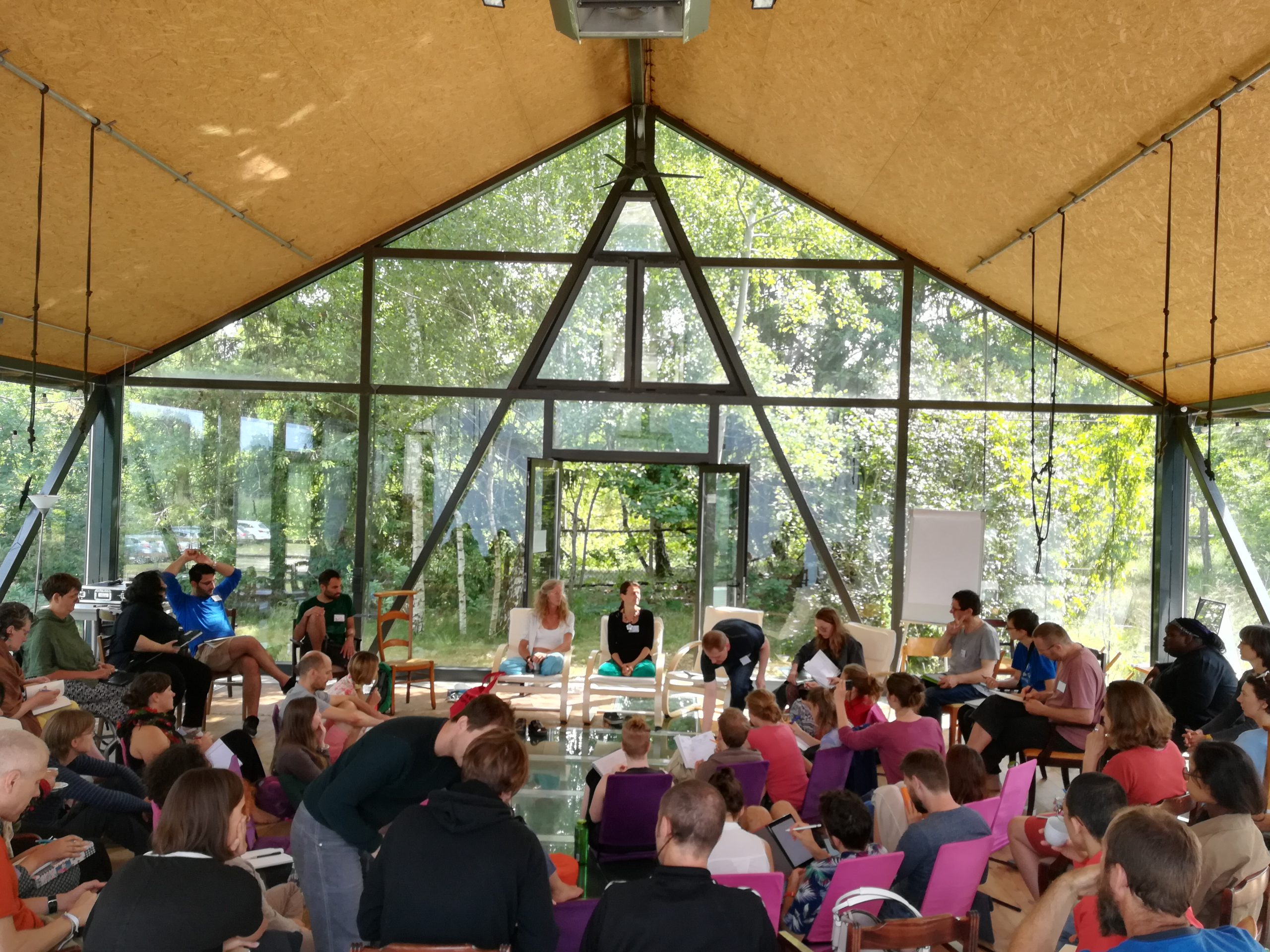 NVC for Liberation - Series 2: From Separation to Togetherness
Wednesdays 19th Oct - 9 Nov 2022 ; 9am-noon UK
An online course delivered with NGL colleagues Kevin Danselme (France) and Menaka Notia (India)

NVC is best known as a tool to engage with conflict and improve interpersonal relationships. It's of course also a powerful pathway to compassion and empathic listening.
It is however rarely taught as a practice of liberation from the legacy of patriarchy, capitalism, racism and all other authority-based structures. Following our successful 1st series offered last may on the them of "From Powerlessness to Reclaiming Our Power", we will focus this time on the theme of togetherness. This will be both an introduction to NVC through a systemic lens for those who will come for the first time, and a deepening exploration for those who are already familiar with our approach.
"NVC for Liberation" was developed by Miki Kashtan and her late sister Inbal Kashtan. Aligned with Marshall Rosenberg's vision of transforming oppressive structures in society, they saw NVC as a profound practice to dismantle the inner structures that condition climate change, social inequality and all forms of control and command.
If you are an NVC practitioner, this may be a brand new exploration of the practice. If you are new to NVC and would love to understand what part you could play in tackling the climate crisis, this could be an empowering window of exploration.

Registration is not yet open.
To register your interest, please send an email to tools-for-liberation@nglcommunity.org